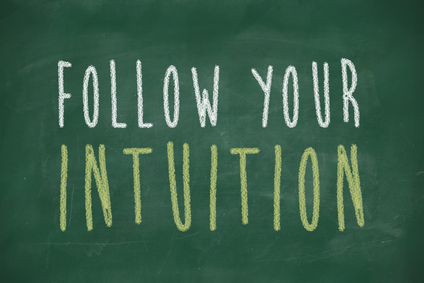 In the fall of 2013, I attended "An Evening of Inspiration", a fabulous benefit put on my non-profit, Epidemic Answers, to benefit our Canary Kids Film Project, a film in which we'll be documenting the potential recovery of 14 children from autism, ADHD, asthma, atopic dermatitis, juvenile RA, mood disorders and type 2 diabetes as they receive free healing and recovery services for 18 months.
My fellow board member and friend, Patty Lemer, the Executive Director of Developmental Delay Resources, was interviewing people on film at the event about how they got involved in the project.
I told Patty my story of how I originally started blogging for Epidemic Answers four years ago after I heard our Executive Director, Beth Lambert, give a presentation about her just-published book, "A Compromised Generation:  The Epidemic of Chronic Illness in America's Children" at the Wilton library.
I found myself finishing Beth's sentences and was astounded that someone else was on the same page as me and had also recovered her children.  Of course, I immediately asked to volunteer for them, which is how I started blogging for them.
If you don't know my story, I've recovered my sons from sensory processing disorder (I call it "autism light"), asthma, acid reflux and eczema, and they also have had or continue to have developmental delays, hypotonia, hypothyroidism, mitochondrial dysfunction, immune dysregulation, methylation defects and failure to thrive.
It has been a long row to hoe, but it has very much been worth it.  Along the way, I discovered that many of my own health problems were related to and/or contributed to the health problems of my children.
I would not have achieved this level of success in our health if I had listened to what my western, allopathic doctors were telling me.
I would say, "My son barely eats; he eats 2 spoonfuls of yogurt and 5 Cheerios, and it takes him an hour to eat, and then he throws it all back up".  They would say, "He's fine, don't worry about it".  They said that all the way from his beginning at the 40th percentile for weight until he fell all the way down to the 3rd percentile at 18 months, when he lost weight.  THEN they said, "There's a problem."  Really!?!
I would say, "He has poor motor skills.  His first crawling happened when he was 8 months old, and he slithered backwards.  Then, he army-crawled until he was 19 months old.  He cross-crawled for only a couple of weeks before he began to walk at 20 months."  All along, they were saying, "He's fine; don't worry about it".  Until he hit 18 months, THEN all of a sudden they said, "There's a problem."
I would say, "He projectile vomits, and my clothes, his clothes, his car seat, chairs and rugs are covered with it constantly.  He throws up after every meal."  They said, "He's got a weak gag reflex; he'll grow out of it."  They said this until he was 2-1/2 years old, and THEN they said, "He has acid reflux.  Give him some Prevacid."
I would say, "He's hypersensitive to sounds, lights and motions.  He cries all the time.  Something is wrong."  They would say, "He's fine; he'll grow out of it."  By this point, my son was 3 years old, and I had had enough of being told that, "He's fine.  There's nothing to worry about.  He'll grow out of it."
The truth is, there was a gnawing feeling inside of me that "something's not right, something's not right".  I couldn't put my finger on it.  So, even though my then pediatrician du jour said, "Don't worry about it; he'll grow out of it", I had grown a pair by then and learned to put my foot down for my child.
I badgered her with questions until finally she gave up and said that maybe we should see a developmental psychologist.  We did, and voila, we got the diagnosis (even though it's not a DSM diagnosis) that my son had sensory processing disorder.
From then on, nothing could stop us.  I began to research WHY he was like this.  Therapy obviously helped, but there was more to it.
Why was he sick all the time?  Why had he had so many ear infections?  Why did he develop asthma?  Why did he have developmental delays and acid reflux?  Why was he so sensitive?
Nobody that I knew really knew, so I had to keep digging and digging until I got to the point where I figured it out.  It's toxicity, gut dysbiosis, nutritional deficiencies and hormonal imbalances.
Try getting THAT answer from your pediatrician.  Unless you're one of the lucky few with an integrative pediatrician, you'll never hear that answer, despite a multitude of peer-reviewed medical research journal studies out there that they just don't have the time to read.
The system is broken.  If you want health and recovery for yourself and/or your children, you will need to take your health back into your own hands and stop giving away your power to the religion of worshiping men and women in white coats as if they know everything.  They probably don't.
You need to listen to your gut instinct when it tells you that something is wrong.
It's so easy to push that knowing down and stuff it aside and listen to the authorities who tell you that nothing is wrong and don't worry about it.  I'm telling you don't do it; you'll regret it if you do.
I teach my clients to become their own and their children's own advocates.  If you don't do it, who will?  You can't expect that someone else will care more about you and your children than you do.
My children and I would not have recovered from our health problems if I had not listened to my intuition, that little voice that said, "Something's wrong."