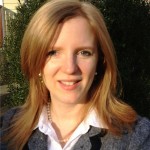 I'm a Certified Holistic Health Counselor who helps parents recover their children with diet and lifestyle changes from symptoms of
Almost autism
Sensory Processing Disorder
Autism
ADHD
I have recovered my health as well as my sons' health with food, occupational therapies and a biomedical approach.  My sons had Sensory Processing Disorder (I call it "almost autism"), asthma, allergies and acid reflux, while I had shingles (twice!), severe fatigue, uterine fibroids, ovarian cysts, bronchitis, irritability and insomnia.
Before my sons were born, I was an equity research analyst working at Wall Street investment banks.  Because I had learned how to research an issue, I discovered that the roots of my sons' and my illnesses and of most children's and adults' chronic illnesses are:
Toxicity from heavy metals, endocrine disruptors and other toxins
Gut dysbiosis
Immune dysregulation
Nutritional deficiencies
Hormonal imbalances, especially adrenal and thyroid hormones
Chronic inflammation
I can show you how to reverse symptoms of these conditions with food, supplement and lifestyle choices.  Not only that, but I am highly connected to doctors, therapists and healers of many different healing modalities, so I can make specific and individualized recommendations for tests and therapies that would also be helpful.
I am the author of the best-selling book, "Almost Autism:  Recovering Children from Sensory Processing Disorder, A Reference for Parents and Practitioners".  I am also a Board Member, Media Director and blogger for Epidemic Answers, a 501(c)(3) non-profit whose goal is to help parents recover their children from these and other chronic illnesses.
Could one conversation change your life? Schedule an initial consultation with me today!