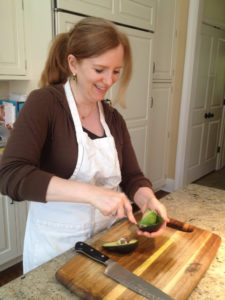 Here are some of the services that I offer:
Initial consultation: In this 50-minute session, you and I will discuss your child's health history, and I will give you action items personalized to your child's needs.  If you choose to sign up for my 6-month program, I will deduct the cost of your consultation from the overall program price.
One-on-one health coaching program: My proprietary 6-month program is designed to help you understand why your child has autism, ADHD or Sensory Processing Disorder as well as what you can do about it. This is an extremely comprehensive program that covers not only biomedical interventions but also therapies and lifestyle changes that you can implement to improve your child's symptoms.
Home-study program: Can't afford the 6-month program or just like to learn things at your own pace? My Almost Autism home-study program includes all of the great material in the one-on-one program at a fraction of the cost.
Monthly membership call: If you've purchased the home-study program, this is an affordable way to get your questions answered in a group setting. Meets on the 2nd Tuesday of every month at 1:00pm Eastern.
Monthly webinars: These free events give you access to some of the top names in the world of health and healing. You can sign up for my past webinars as well as for my upcoming webinar of the month.
Monthly newsletter: In this free newsletter, I research the news pertaining to recovery from autism, ADHD and SPD so you don't have to.
Top 10 Tips for Recovery guide: In this free guide, I'll 

show you how to get started to recover the health of your child.

Almost Autism: Recovering Your Child from Sensory Processing Disorder, A Reference for Parents and Practitioners: My book became the number one new release in children's health books when it was released on Amazon, and it continues to improve the lives of children by educating parents as well as practitioners.