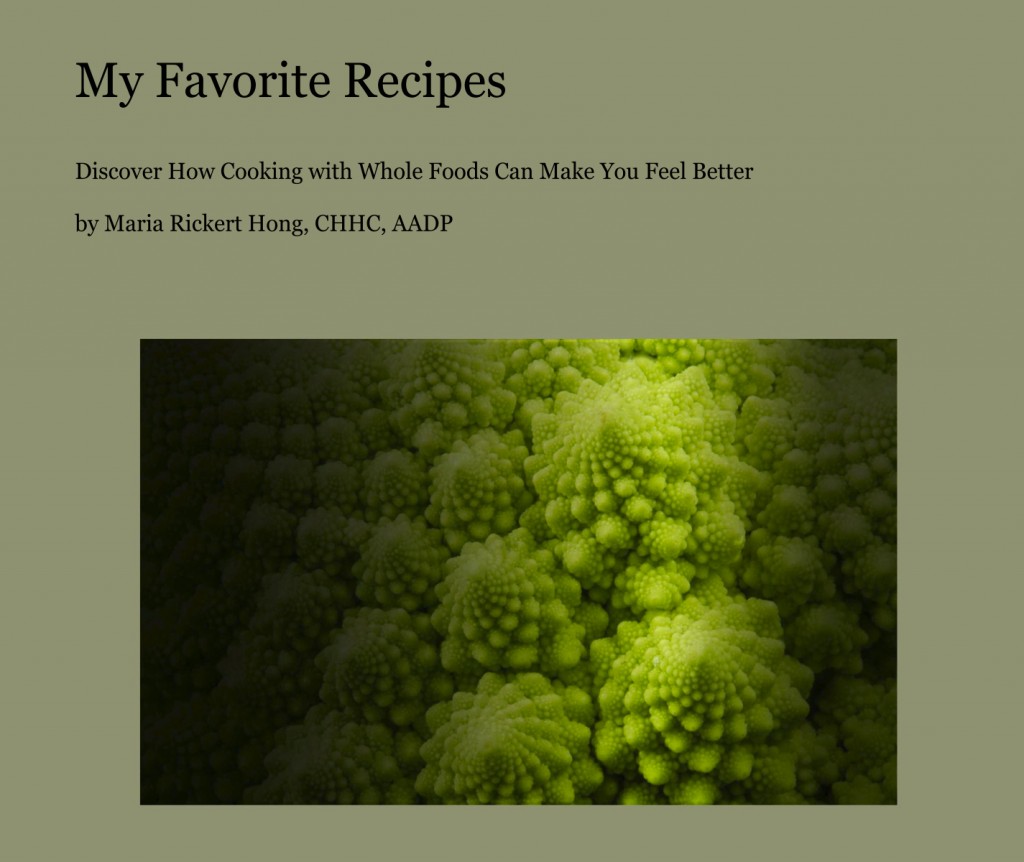 I originally put this cookbook together for my niece's wedding. I thought it would make a great gift for her because she loves my food and also because it would show her how to cook what I believe are truly healing foods.
All of these recipes are gluten-free. Most are dairy-free, although if a recipe uses dairy, it's fermented dairy, making it acceptable for GAPS and SCD recipes. Many recipes are also GAPS-, SCD- or Paleo-legal.  Some are legal for the Body Ecology Diet.
All recipes are identified by potential top allergens (gluten, dairy, egg, soy, peanuts, tree nuts, shellfish and fish) and by the type of special diet (including the Body Ecology Diet).
Click here to order your own e-copy of "My Favorite Recipes: Discover How Cooking with Whole Foods Can Make You Feel Better" for just $5.95.
Or, if you'd like, you can buy a hard-copy of the book from the publisher. Click on the picture of the book below the viewer to order.