Honey Yogurt Frosting
Print recipe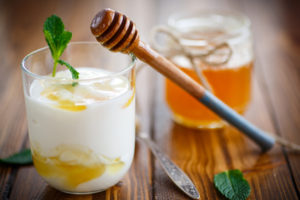 Ingredients
2 cups homemade yogurt (drained; measurement is of drained yogurt)
1/2 cup raw, local honey
2 teaspoons vanilla extract
Directions
Step 1
Combine ingredients in a mixing bowl and beat until fluffy.
Step 2
Spread on cooled cake.
Try this GAPS/SCD-legal honey yogurt frosting for a healthier cake! It's tangy, delicious and extremely easy to make. Your family will love it!
Sign up for free access to my monthly newsletter, where you'll learn how to take charge of your health!