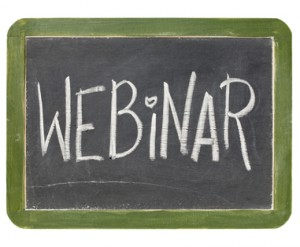 One of the most important things I do as a health coach is to empower you to take your health into your hands.  One of the ways I do that is to offer a monthly webinar in which I interview industry-recognized experts.  Some of my past webinars are:
Dr. Mark Sircus of International Medical Veritas Association
Donna Gates of the Body Ecology Diet
Robyn O'Brien, author of "The Unhealthy Truth"
Patty Lemer, Chairman of the Board of Epidemic Answers
Dr. Ellen Cutler, author of "Clearing Your Way to Health"
Heather Fraser, author of "The Peanut Allergy Epidemic"
Almost Autism:  Recovering children from Sensory Processing Disorder – An interview with me, Maria Rickert Hong
The Business of Baby:  Pregnancy, Childbirth and Infant Practices That Lead to Chronic Disorders – An interview with Jennifer Margulis, PhD
Kelly Dorfman, MS, LND, author of "Cure Your Child with Food/What's Eating Your Child?"
The Feingold Diet for ADHD with Sheri Davis, author of "The All Natural Mom's Guide to the Feingold Diet"
Brain Based Physical Therapy with Janessa Rick
IEP Tips for Parents with Mary Romaniec
Medical Marijuana for Autism and Seizures with Thalia Michelle and Amy Lou of MAMMA
Heilkunst Homeopathy with Sandra Weizman
Vision Therapy for Autism, ADHD, SPD & LD with Randy Schulman, OD, FCOVD
"Autism Mom: New Ways of Thinking" with Shirley Blaier-Stein
Brain Balance for ASD, ADHD, SPD & LD with Mark Goldenberg DC
Human BioAcoustics for Health with Sharry Edwards
Chiropractic Care for Kids with Autism, ADHD & SPD with Michael Gruttadauria DC
The Son-Rise Program for Children with Autism with Raun Kaufman
Mitochondrial Dysfunction with Kristi Wees
The Un-Prescription for Autism with Janet Lintala DC
Craniosacral Therapy for Autism, ADHD & SPD with Karen Thomas CST, CMT
Neurofeedback for Autism, ADHD, SPD & LD with Roseann Capanna-Hodge EdD, LPC, BCN
NeuroModulation Technique for Allergies and Autism with Luminara Serdar
Recovery from Symptoms of Sensory Processing Disorder with Maria Rickert Hong, CHHP
The Hidden Link Between Food Sensitivities and Learning Disabilities with Stephen Cowan MD
Thermograms for Breast Health with Rachel Mazzarelli
Naturopathic Medicine for ASD, ADHD, SPD & LD with Marvin Schweitzer ND
Healing Birth Trauma Through Rebirthing Breathwork with Eilis McNulty Philpott
PANS PANDAS with Lauren Stone
How to Prevent Autism with Dara Berger
Pleasurable Childbirth with Debra Pascali-Bonaro
Preventing Language Regression with Knut Wittkowski PhD, DSc
Special Needs Financial Planning with Colin Meeks, CFP
How to Have an Extraordinary Baby: Interview with Roy Dittmann, OMD, MH
How Grounding Helps Chronic Disorders with Clint Ober
Not only do you get to hear these experts speak, but I also give you the opportunity to ask questions to them directly.  I can't think of any other webinar where you get to have this kind of real-life, personal interaction.

I'll continue to offer access to these experts every month.  All you have to do is click here and sign up for my upcoming webinar.