SAVORY KALE AND QUINOA
Print recipe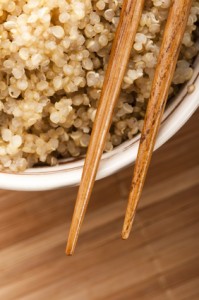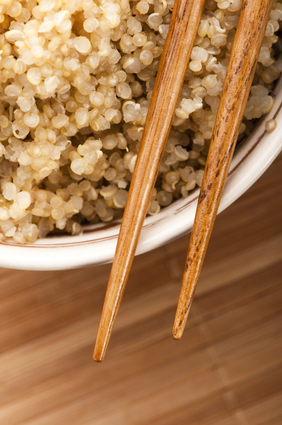 Ingredients
1 cup uncooked quinoa
1-3/4 cup cold, filtered water
1/2 cup extra-virgin olive oil
4 cloves garlic (minced)
8 Large leaves of kale (shredded, stems discarded, finely shredded)
4 Large scallions, white and green parts (thinly sliced)
1 teaspoon sea salt
Note
Believe it or not, my kids gobbled this up!  It's an easy and delicious way get gluten-free grains AND green veggies into your kids.  This recipe is a version of Gwyneth Paltrow's "Quite Savory Leftover Quinoa" from her new cookbook, "It's All Good:  Delicious, Easy Recipes That Will Make You Look Good and Feel Great."
Directions
Step 1
Rinse quinoa and drain. Add to water in a medium-sized pot. Bring to a boil, cover and cook for 12-15 minutes. Remove from heat and let sit for 5 minutes before fluffing with a fork.
Step 2
Heat the oil in a large pan over medium heat. Add garlic and saute' for 1 minute. Add kale and scallions; saute' for another 3 minutes or until kale is wilted. Add in quinoa and season with sea salt.
Sign up for free access to my monthly newsletter, where you'll learn how to take charge of your health!